Quality that underpins robust customer relationships
At Wilson Cables, quality is not just a manufacturing term. It is a hallmark of our cables that earns customer trust and recognition.
Our commitment to total quality management (TQM) is the foundation of our ongoing people, process and product development. We adopt quality best-practices with a belief in continuous improvement across the multi-stage process of cable manufacturing.

Modern quality
testing facilities

Quality Assurance Team (QAT)
and Quality Control Circles (QCC)

Qualified team of dedicated
quality engineers

Rigorous cable testing procedures & processes

Stringent control of raw materials

Meticulous monitoring
of the supply chain for consistent quality
At Wilson Cables, we are committed to:
Attain a leadership position in the wire & cables industry in all geographies.
Consistently ensure quality in all facets of our business and continue to maintain the customer as a focal point of our operations.
Achieve set goals by consistently adhering to the latest manufacturing and management practices and applicable requirements.
Improve our offerings and processes through innovation, development, technology assimilation and by continual improvement of our quality management systems.
---
Quality certifications:

ISO 9001:2008
TUV SUD
---

Bureau Veritas
(BV)
Det Norske
Veritas (DNV)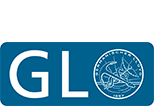 Germanischer
Lloyd's Register (GL)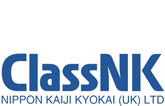 Nippon Kaiji
Kyokai (NK), TUV

Indonesian National
Standard